Performance Groups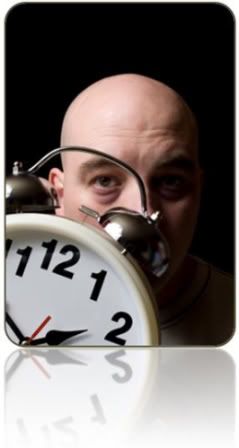 It's 2:00 am.
Do you know where
your bottom line is?
Business owners just like you
lie awake in their beds
in the middle of the night.
Questions keep them awake.
Questions like…
How will I solve our inventory problem?
Should I buy that new line?
How can I tell if my employees are cheating me?
What will I do when that competitor opens down the street?
Why can't I seem to get ahead?
Does my advertising work?
Who's going to run this when I'm gone?
And for God's sake,
will I ever be able to retire?You've been there. You know it's lonely at the top. You hold your employees accountable, but who checks up on you? Where do you go for advice, support, ideas?
Wouldn't it be great if there was a place for executive-level, passionate and experienced business owners like you to come together and brainstorm solutions and benchmark performance? A place where bare honesty exceeded braggadocio and trust superseded suspicion? Where criticism was constructive and scrutiny was healthy, where good ideas were traded like baseball cards – and everyone got their favorite player?
Well, now there is such a place.
It's a Retail Marketing Alliance performance group facilitated by The Lively Merchant and R&A Marketing. This confidential network of non-competing peers will become your sounding board, your trusted confidante, your informal Board of Directors. It will challenge your thinking, help you avoid mistakes, open your eyes to the blind spots in your business, help you set priorities and share and compare performance results so you will finally, once and for all, know how you stack up in your industry.
This is the place where you can work ON your business, not IN it. You didn't start this business because you had a passion for interviewing salespeople and negotiating credit terms. You don't need a scientific study (even though there is one) to prove that the average executive is rarely granted more than four – count 'em, four – minutes at a time to concentrate, uninterrupted, on any given task.
A Retail Marketing Alliance is a long-term commitment to share detailed financial information, attend two-day meetings two or three times a year, provide and receive support and advice, and – most importantly – to do whatever it takes to improve your business. You'll be held accountable for providing data in advance and following up on future changes.
And get ready for the most gut wrenching yet rewarding experience of your professional career: this group of highly respected, highly insightful peers will come to your store, interview your staff, evaluate your lineup, pick apart your floor, critique your marketing, analyze your operations and review your policies. It's called "Fresh Eyes" (also affectionately known as the "Hot Seat") and we guarantee your company will never be the same. You'll learn how to capitalize on strengths you never knew you had, and uncover blind spots before they leap up and bite you. And you can continue to ask questions and provide input to your Retail Marketing Alliance 24/7 with a private, password-protected online community built just for you.
If you're a complainer, a pessimist, a glass-half-empty kind of person who wants others to make tough decisions for you and tell you exactly what to do, a Retail Marketing Alliance is not for you.
But if you want to take your business to the next level, you can start right here.
A Retail Marketing Alliance gets you going
that first cup of coffee
after a long, sleepless night.
Retail Marketing Alliances are facilitated by David Lively of The Lively Merchant. David brings to the table over 20 years experience in all areas of the retail home furnishings industry, from the sales floor to the warehouse to the boardroom – and as a member of a Retail Marketing Alliance. He has talked the talk and walked the walk all the way from family-owned, single-site stores to multi-state, multi-million dollar operations; from sales training to computer programming; from warehouse construction and operations to financial management; and from new store construction to complete renovation.
R&A Marketing gathers the peer data and compiles it into uniform, comparable statistical reports that can be methodically analyzed and compared to industry standards. If the group wants to hear even more – say, from a logistical expert or health benefit provider, or even a business psychologist or financial analyst – R&A's network of relationships across industries and professions finds the best expert advice around.
The cost? Less than the cost of one cancelled special order, less than one ineffective newspaper ad, one mishandled termination, one missed opportunity.
The benefit? Sleep.
New Retail Marketing Alliances are being formed and current groups have limited openings for new members. All members are must be unanimously approved by the group. If you think you can cut it – no, if you demand to be let in – contact us for details.